Onshore Gas Industry Footprint
Approximately 3.6 million ha of Queensland is currently under petroleum lease (PL) production tenure, and 16 million ha of Queensland is under an authority to prospect (ATP) exploration tenure. The combined area covered by these tenures represents approximately 11.5% of Queensland, but the actual surface footprint of petroleum and gas development activities covers a much smaller area due to resource companies concentrating their production in certain areas [click to view map].
Infrastructure is built to expand into new regions before production activity progresses into that region; it includes high-pressure pipelines and low-pressure gathering pipelines, field compression stations, water treatment and gas processing facilities, storage facilities and well pads.
As of 30 June 2020, around 800,000 ha of petroleum and gas tenures granted have a condition attached whereby the gas produced must be supplied to the Australian domestic gas market; a condition introduced in 2016 to secure gas supply to the east coast gas market and for the manufacturing industry.
As of 30 June 2020, Queensland has approximately 12,331 km of petroleum pipeline licences (PPLs) that have been constructed and are in operation, with another 42 km in the application stage.
As of 30 June 2020, 29 local government areas (LGAs) have granted ATPs while 11 have granted PLs.
For more information on Queensland's onshore gas industry operational footprint, download the Commission's 'Shared Landscapes – Industry Snapshot' Report.
Maranoa and Western Downs LGAs in the Surat Basin host the majority of Queensland's coal seam gas (CSG) activities, whereas Bulloo, Barcoo and Quilpie LGAs host the majority of the activities associated with the Cooper Basin's petroleum developments.
As the emerging areas develop further, increased activity can be expected in the Banana, Central Highlands, and Isaac LGAs (see: Shared Landscapes – Emerging Areas of Petroleum & Gas Development).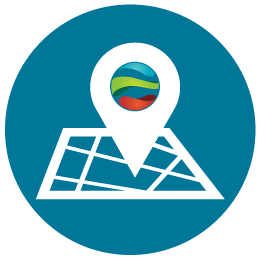 To investigate current gas development activities, visit the GFCQ Interactive Gas Map which gives you access to view and download geospatial data/information relating to Queensland's onshore gas industry activities in your local area.