Gas Industry
A chance discovery in Roma in 1900 has grown to become a $18.2 billion industry creating thousands of jobs, underpinning the development of Queensland industry and creating a thriving export industry.
Queensland's natural gas is used for cooking, heating, hot water and generating electricity. It fuels industrial operations including glass and steel foundries, aluminum and nickel smelters and is used to make fertiliser for use in agriculture, plastics and chemicals. Over the past century, natural gas has become an everyday part of our lives.
Queensland's first natural gas field was discovered by accident in Roma in 1900, with gas rising from a well being drilled for water [click to view image]. This led to Australia's first gas pipeline connecting the Roma gasfields to Brisbane in 1969. The pipeline was a first for any Australian capital city and put Queensland at the forefront of the gas industry.
Queensland was the first state in Australia to use natural gas for town lighting [Image Source: State Library of Queensland].
The first commercial production of coal seam gas (CSG) began in 1996 when gas from Moura's open-cut coal mine was captured and fed into the Queensland gas pipeline heading to Gladstone.
Advances in technology made a standalone CSG industry an economic reality and the growth in CSG in Queensland from those humble beginnings is unprecedented.
Queensland has two basins currently producing CSG – the Bowen and Surat basins. CSG production is likely to continue to grow as it feeds into three export liquefied natural gas (LNG) projects based at Gladstone. Commercial production in the Bowen Basin occurs near Moranbah, Injune, Moura and Wandoan, and in the Surat Basin near Dalby, Chinchilla, Tara and Miles.
Outside of producing CSG and key petroleum basins, many areas of the state remain largely unexplored. Exploration for other petroleum sources such as shale gas and tight gas has begun. Gas found in deep parts of sedimentary basins suggests that formations have potential to contain significant tight gas resources.
Tight gas exploration focuses on resources in tight sands and basin centred gas in the troughs of the Bowen and Cooper basins through deep drilling campaigns.
Shale oil and gas exploration remains at a very early stage in Queensland. Exploration focuses on the Isa Superbasin, and Georgina, Cooper and Eromanga basins.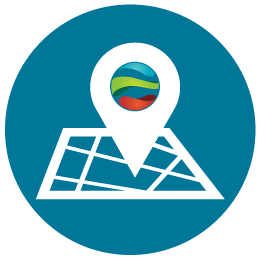 To investigate current gas development activities, visit the GFCQ Interactive Gas Map which gives you access to view and download geospatial data/information relating to Queensland's onshore gas industry activities in your local area.
Queensland's 2020 Exploration Program outlined natural gas as a vital transition fuel in the move to a renewable energy future, with the Honourable Dr Anthony Lynham, Minister for Natural Resources, Mines and Energy commenting, "In just eight years we developed an unprecedented $70 billion onshore gas industry which is now our second largest commodity export … As we continue to move to a renewable energy future, we know that gas is the vital transitional fuel."
---