How can we help?
The GasFields Commission Queensland is an independent statutory body – governed by the Gasfields Commission Act 2013 – who facilitates trustworthy relationships and respectful communication between Queensland's natural gas, agricultural, business and government sectors.
The Commission's purpose is to manage and improve the sustainable coexistence of Queensland landholders, rural and regional communities, and the onshore gas sector.

What we do
Engage with all relevant stakeholders
Compile and distribute factual and contemporary information related to the onshore gas industry
Provide tools to enable informed decision making
Help regional communities adapt to the introduction of gas development activities
Make recommendations for best practice business-to-business relationships
Act as the central contact for anything to do with natural gas in Queensland
Facilitate connections to assist stakeholders with finding more help if needed.
To assist us to deliver these services we have a network of locally based engagement officers who are able to identify systemic, emerging and legacy issues, recommend options to remedy problems and provide information in response to stakeholders questions or concerns.
The GasFields Commission Queensland supports best-practice business-to-business relationships across Queensland's gas fields and provides the tools for informed decision-making for all stakeholders.
What we don't do
However, the GasFields Commission can put you in contact with the people who do perform these functions – visit our useful links page for more information on where to seek help.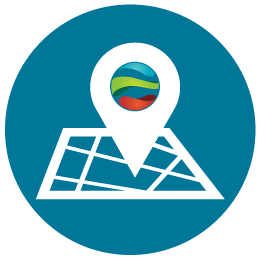 To investigate current gas development activities, visit the GFCQ Interactive Gas Map which gives you access to view and download geospatial data/information relating to Queensland's onshore gas industry activities in your local area.